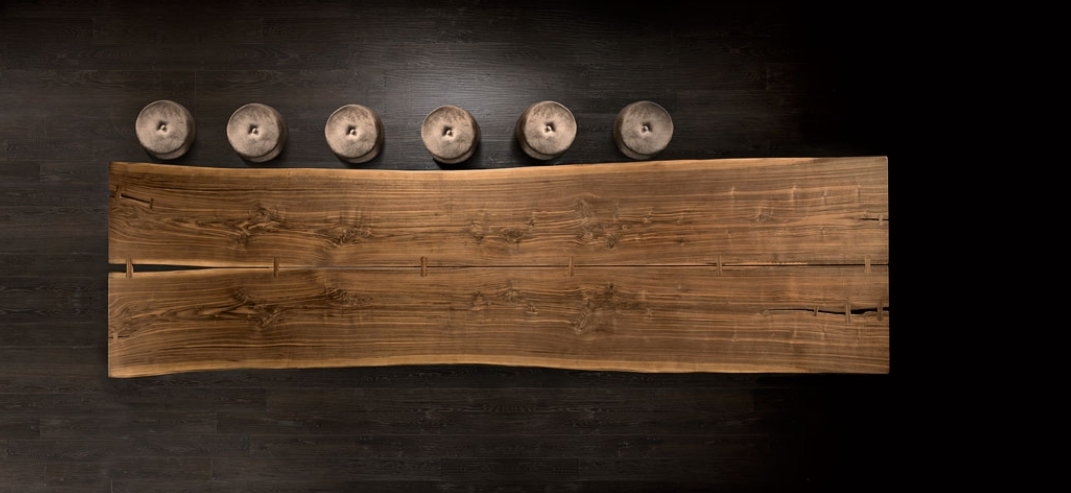 Arte Brotto

Click on Logo above for more product information.
The design of this collection is inspired by historic Italian furniture produced between the 15th and 18th century. This collection is heir to a century long tradition of skilfulcraftsmanship in the Bassano Del Grappa region of Italy. The drawings of the rosettes and panels come from ancient floor decorations.
Parts of the wood are aged timbers that come from ancient villas , historic palaces and old farmhouses. The timbers are skilfully treated and restored before being used in the production of quality furniture. All the iron components are hand forged according to the old blacksmiths tradition. The furniture structure is made of solid wood.
Only the finest timbers such as Walnut Cherrywood and Oak are selected and skilfully carved.The polishing process is an ancient secret tradition handed down from master to apprentice.The finish consists of 15 coatings done by hand which are necessary for the brilliance that enhances the wood grain. The final touch again is by hand using a soft & scented natural bees wax. A truly magnificent collection that will add warmth and soul to any home.
Made and Designed in Italy.