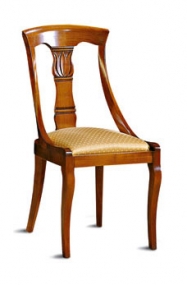 Chair Collection
The spirit of the Savi Furniture Dining Chair Collection has always been to bring beautiful Italian dining chairs to Australia distinguished by their originality and creativity of design, utilising high quality materials and the skilled techniques of master craftsmen.
Sinuous or geometric carvings, or noble simple lines give our collection of Italian dining chairs refined and elegant profiles, which, together with our choice of fabrics, leathers and finishes enhances their value and makes our products unique in the market.
Made and Designed in Italy.
Click on Logos below for more product information.
Showing all 3 results