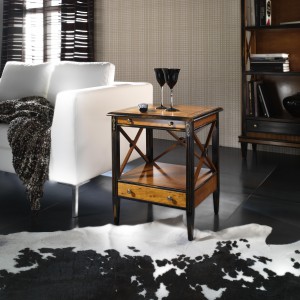 Tosato

Click on Logo above for more product information.
Tosato is neo classical Italian style at its very best. Master cabinetmakers here have worked solid wood for three generations of family artisans, applying the ancient art of inlay and its timeless beauty with elegance and sophistication.
Hand crafted Tosato interior furniture pieces come with a 12-year guarantee and all feature solid wood, including all rear panels, the finest fabrics and full grain leathers.
Employing today the most advanced technology to achieve modern ergonomics, durability and versatility in its exclusive designs, Tosato certifies all stages of its manufacture with an embossed data tag attesting year of manufacture and brand authenticity.
Tosato – paying homage to the ancient empires since 1946.
Made and Designed in Italy.
Showing 1–10 of 69 results