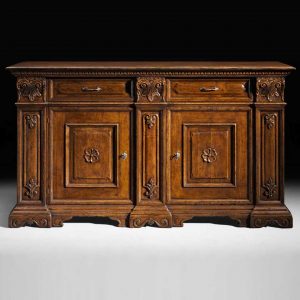 Giovanni Visentin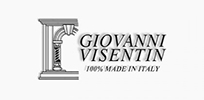 Click on Logo above for more product information.
Giovanni Visentin, a family operated business, has been working and exporting bespoke furniture and high end furnishings for more than forty years, always looking for details and for the exclusiveness of materials and making this its distinctive feature. Visentin home furnishings mix the beauty of the classical Italian style with the utility of furniture pieces to be used every day at home.
The company has a wide range of beautifully classical pieces that it has the ability to modify to offer versatile tailor-made solutions for every eventuality. According to the buyer's wish, the proposals are transmuted into technical estimative drawings, which will then be used to create the required furniture piece.
Giovanni Visentin has been working on any type of request, creating new bespoke furniture based on customer's ideas. All components are made in the company, from the choice of the wood to the final assembly only high quality materials, processed by expert craftsmen, are used.
Thanks to decades of craftsmanship and production expertise, Giovanni Visentin create exquisite high end interior furnishings and classical furniture in solid walnut, cherry and oak woods sourced from ethically managed forests, to individual custom pieces designed by you, but without ever forgetting the proud Italian heritage from which they come.
Made and Designed in Italy.
Showing all 8 results