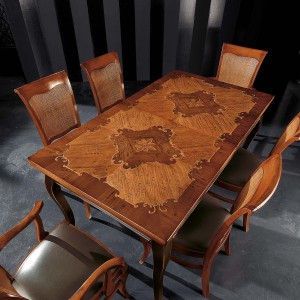 Savi Signature


In 1998, when Italian founder of the Savi Maurizio Furniture business, Maurizio Savi and his wife, Diane, were looking to bring back to Australia the refined classically beautiful furniture design that celebrated the art, culture, grandeur and richness of their Italian homeland, they launched the Savi Signature Collection, an imported collection of exquisitely crafted and refined interior furnishings made in Italy.
Today, their business, Savi Maurizio Furniture, is synonymous with classic Italian designs; and while some styles may have changed, quality craftsmanship has always been maintained and continues to be sought after around the world; each piece chosen or manufactured to order is a timeless work of art, reflecting centuries of Italian classic traditions and history.
Maurizio and Diane have always firmly believed that the humble dining table is at the very heart of living and eating well, and so the Savi Signature Collection features their now famous custom designed tables, built to seat up to 24 or more, all using top quality European timbers and employing decades of skillful hand crafting experience and techniques to execute simple, stylish, and, importantly, environmentally responsible pieces.
Made and Designed in Italy.
Showing 1–10 of 107 results